Seeking a job? Can't seem to find one anywhere? Want a medical career? Well, you've came to the right place. Here at FloridaCNAonline.com it is our goal to help you get certified as a Florida nursing assistant as quickly and cheaply as possible. We offer the best CNA classes online in Florida. Please read further for more information.

Course Highlights:
Covers required Florida CNA license information
Learn on your schedule 24/7 with online access to all learning documents
Help support for any questions you may have
Includes your Course Certificate
We walk you through how to register for the state exam at the end of the course
Course has a low cost of $79.99 versus hundreds elsewhere!
Florida CNA License Requirements:
In order to obtain a CNA license in Florida, you must sit for an exam in person where you will be tested on clinical skills and fill out a written test. Our course will prepare you for this exam, and we have been helping students obtain their CNA license since 2009. You do not need any additional clinical hours before sitting for the exam. The cost of the license exam is $155 and is not included in the $79.99 course cost. To learn more about the process, please visit our Frequently Asked Questions.
Once you decide to sign-up, we provide you with information needed to help you successfully obtain a Florida CNA license.  Don't be fooled by other Florida CNA classes offered online or locally, they charge way too much for way to little. Our course includes and is not limited to: step by step guides to obtain your license, information on the 21 general skills required by Florida, basic practices, etc. We utilize teaching techniques such as literature readings, picture examples, illustrations, practice tests, and demonstration videos. Furthermore, we cover questions you might encounter on the state certification exam. We also provide you with testing locations and how to apply to take your state test. During your course study you will have access to ask an instructor any questions you may have about the material. The best part about our course is all the information is online and accessible 24/7, plus, you get access for 90 days so there is no rush!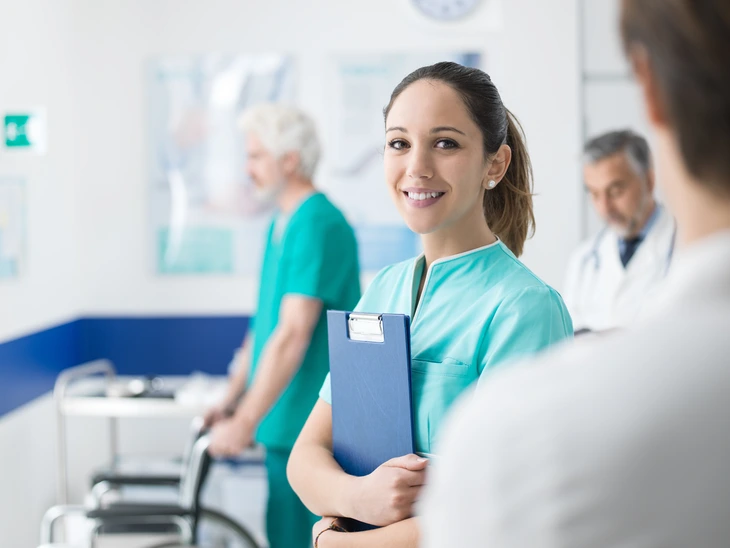 A simple guide to your CNA Certification
A Step by Step Guide for each of the 21 clinical skills
Fire Safety, infection control and emergency situation prep
Practice Tests
And lots more!
Don't be fooled by other online CNA classes offered online or locally. They charge way to much for not enough in return.